Part 1 of this series introduced the concept of innovating within a business and explained the benefits of establishing an innovation mindset within company culture. For another look at Part 1: Why Innovate? click here.
A study on innovation by McKinsey found that "only 6% of executives feel satisfied with their innovation performance." It doesn't take a math genius to see that means that 94% of executives are not fully happy with their performance regarding innovation. What makes the path to innovation so difficult?
From my perspective as Innovation Facilitator, these are the 3 most common mistakes I have observed when companies try to develop something new:
Using operational skillset in the Innovation World
Not engaging consumers
Lacking a good environment for innovation to flourish
Using Operational Skillsets in the Innovation World
Take a moment to write down a list of skills that you need to be successful in the operational world, and another list of skills needed in the innovation world. You will immediately notice that the skills on both lists are so different that they sometimes contradict each other. This occurs because the operational world is where we execute our ideas, while in the innovation world we think about possibilities and create solutions. This is an extremely important concept to understand before embarking on an innovation project – what works in the operational world might not necessarily work when trying to innovate.
This important lesson comes from the Synectics Innovation Framework, one of the most complete Innovation Frameworks that I manage in Partnership with Synecticsworld Consultancy in Boston (link https://synecticsworld.com/). They found that in the operational/managerial world success is rational. Decisions are made based on data and stats, analyses are more rigorous, and jobs are usually somewhat repetitive. On the other hand, the world of innovation calls for curiosity, speculation, making connections, experimenting, and making adjustments on the fly. An operational skillset on its own should not be used to solve the problems encountered in the Innovation World.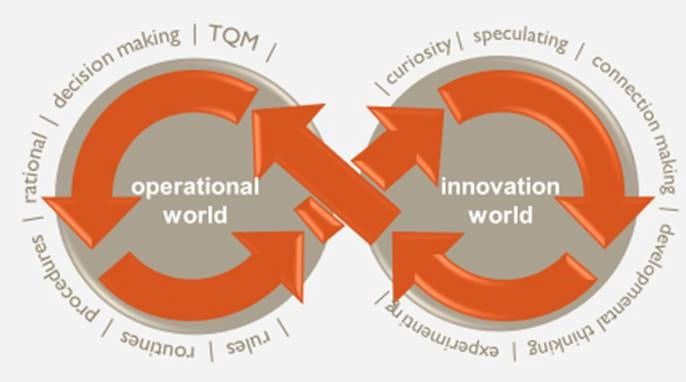 Not Engaging Consumers
Many people innovate from their own perspective. That is, they will decide what they think the end user wants or what will sell the most according to their own attitudes, then innovate based on that. However, empathy and being able to see from an alternate perspective is essential for the innovation to be adopted by the end user. A sure way for innovation to fail is to develop a product or service nobody wants to buy!
A simple approach to innovate is to ask yourself, what is your customer accepting that should be unacceptable?
One of the biggest problems present in the business world today is a blind trust in quantitative information for decision-making at the expense of capturing insights. Many people rely too heavily on quantitative research to get to know their clients' needs. While quantitative research is better than no research at all, when it comes to innovation qualitative research is essential. It brings the story behind the numbers to life, and these insights can be quantified. The importance of having insights is that insights give the creative brain a more dynamic and invigorating problem to solve. Insights are a key component of innovation, precisely because they inspire solutions.
If you truly want to innovate, engaging your consumer must be a deliberate part of your process.
Lacking an Innovation Environment
Shifting employee mindsets to embrace innovation is a first vital step. I cannot stress the importance of creating a culture of innovation within an organization enough. One cannot expect employees to embrace a new mindset and begin working on an innovation project at the same time. The moment the innovation project starts, employees need to already embody the innovation mindset.
An innovative organizational culture should start early and slow for it to prosper organically. This allows employees to adopt the mindset (empathy, creativity, curiosity, collaboration, courage, experimentation, long-term commitment, etc.) necessary to become innovative thinkers. Once people are aligned internally, innovation becomes a breeze. Well, maybe not a breeze, but certainly a solid starting point that will allow the team to end faster.
Now that you understand the reasons why innovating can be so challenging and you have been able to identify areas of improvement for your own business, Part 3 will give you a detailed guide towards becoming a better innovator.
Related Posts